Services Offered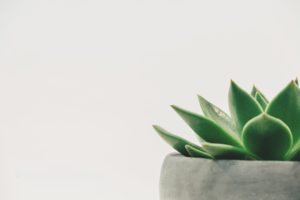 General Healing Services
Full Body Analysis by EAV
Electrodiagnostic Evaluation includes reading on Throat/tonsils, Auricular Lymph, Lymph Control,  & Sinus, Lungs, Large Intestine, Central Nervous System, Circulation, Gonads/Adrenals, Endocrine System, Thyroid, Thymus/Parathyroid, Heart, Small Intestine, Reproductive, Protein Level, Hydration, Spleen, Liver, Joint, Stomach, Fibroid & Connective Tissue, Skin, Tissue, Gall Bladder, Uterus/Prostate, Pancreas, & Liver.
~New Patient Cost $275, Deposit of $100 when booking appointment. Remaining $175 paid at first appointment. Follow-up Appointment are $165.
About 240 basic food including Beverages, Condiments, Cooking Oils, Dairy, Fish, Fruit, Grains, Legumes-Beans, Meat, Nuts & Seeds, Shell Fish, Spices, Vegetable, Baking, Sugar/Sweeteners & Food Additives.
You can bring up to 12 Specialty Food, Cosmetics, Shampoos, Soap, and Detergent, for a product check with allergy testing appointment.
Food sensitivities change from summer to winter and every few years.
Get an allergy check every 2 years, To stay on top of your health!
Allergy Testing Cost $275, Deposit of $100 when booking appointment. Follow-up allergy test appointment are $165.
Environmental Testing by EAV
About 300 different basic items including Animal Hair( Cat, Dog, Goat, Rabbit, Mink, & Mouse) /Feathers (Chicken, Duck, Goose, Turkey, & Parakeet) Insects, Fabrics, Fossil Fuels, Household Chemicals, Cacti & Succulents, Flower Blossoms, Grasses, Different Dust , Shrubs, Trees, & Weeds.
Environmental Test $275, Deposit of $100 when booking appointment. Follow-up appointment are $165
Max Pulse Cardiovascular Testing ~$75 
Provides Cardiovascular & Autonomic Nervous System Screening -Wave Type, Atherosclerotic Progress, Heart Rate Variability, Differential Pulse Wave Index, Eccentric Constriction, Arterial Elasticity, Remaining Blood Volume, Mean heart rate, Stress Score, Stress Level, and other indices.
Micro Current Therapy~$125 per hour, discount on multiple treatment.
Excellent therapy for sprains, bruises, torn muscles, and broken bones.
BEMER  stimulates and increases blood flow to healthy muscles for improved performance and recovery. Enhanced local circulation is achieved by delivering a patented therapeutic signal using a pulsed electromagnetic field (PEMF) technology. This ensures muscles are supplied with ample oxygen. In addition to these benefits, BEMER also supports stress reduction, relaxation, and rest. BEMER devices are safe, non-invasive, and easy to use, allowing you to improve your health in just 8 minutes.
Tri-illuminator Breast Exam (non invasive) ~ $50

Rapid Weight Loss Program by ProLon  ~ $187.00
Everything you need for ProLon 5 day diet, also includes checking metabolism, adrenals, blood pressure, and body mass index. 
Hair Analysis Review with Dr. Alwes ~$165 
New Patient Packet